Birding is a hobby that is quickly gaining popularity, but did you know it can also make an excellent family activity? It can be a perfect reason to get the family outside, enjoying and connecting with nature. But birding also provides an opportunity for learning and appreciating the great outdoors, even the wild world right outside your doorstep! If you're a family looking for some birding fun, we're here to help with tips and places to go.
Why Birding is Great for Families
Birdwatching is something that can be done anywhere, which makes it easy to plan for. It can fill as little or as much time as you want; It's perfect for a short active part of a busy day or the main activity for a full day adventure. It's also affordable, as most parks and trails are free to explore (unless you want to make a trip to a sanctuary which may ask for a donation or entrance fee). As a bonus, you don't need expensive gear to go birding.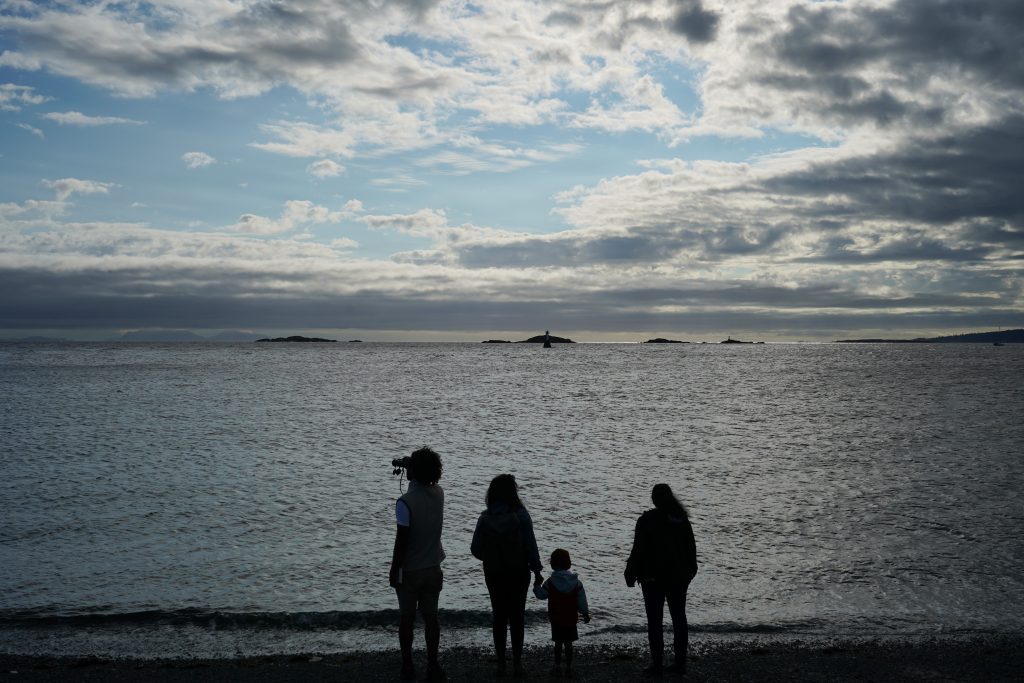 Birding is also a great way to be active, even during times where travel is restricted – try sticking to local parks and discover some new areas close to home. The great thing about family birding outings is that they can be as simple as gathering in your own backyard and focusing on what birds you can see or hear.
For the Kids!
Birding offers learning opportunities for kids and fosters a love of nature. Learning the basics of birding encourages responsible practices while being out in nature. As kids start to identify birds by sight and sound, it gives them a huge sense of achievement. It's exciting to check birds off your list as you spot them in the wild.
Families can participate in events like bird counts throughout the year, either through schools or local birding groups. These activities help youngsters learn why it's important to engage with nature and participate in Citizen Science projects, like bird counts, to help conservation efforts. Birding is a fun way to get into science, but it also opens up creative interests for kids, like photography or drawing, which can be great lifelong creative outlets.
Family-Friendly Trail Locations
Here are some family-friendly spots on the BC Bird Trail that include shorter trails, are close to playgrounds and amenities, or have other fun activities nearby.
George C. Reifel Migratory Bird Sanctuary has food for the ducks available, lots of trails to see and explore, as well as parking right next to accessible trails.
Terra Nova Rural Park has parking, a unique adventure playground, washrooms, and picnics tables, making it perfect for families.
The Boundary Bay dyke has several access points on a long, flat trail great for short birding trips.
Sunnyside Acres Urban Forest is a close-to-home destination in the heart of Surrey that can serve as a full day adventure or just a brief nature stop in the middle of the day with the kids.
The Raptors, dedicated to promoting conservation and raising awareness for birds of prey, lets you see birds of prey up close with daily flying demonstrations and more.
Somenos Marsh is an easy stop along the highway as you head up-Island, right on the edge of Duncan.
Cowichan Estuary Nature Centre has a great nature house, right beside the amenities of Cowichan Bay.
Buttertubs Marsh is wheelchair and stroller accessible.
North Island Wildlife Recovery Centre lets you get up close with birds and other animals.
Cheam Lake Wetlands Regional Park is good for birdwatching, picnics, and short walks, as the trail is broken up into three smaller sections.
Matsqui Trail Regional Park has flat trails and lots of historical interest points at the park.
Fishtrap Creek Park is easy to access and right in the middle of Abbotsford.
Willband Creek Park is just at the edge of Abbotsford, with parking and flat trails.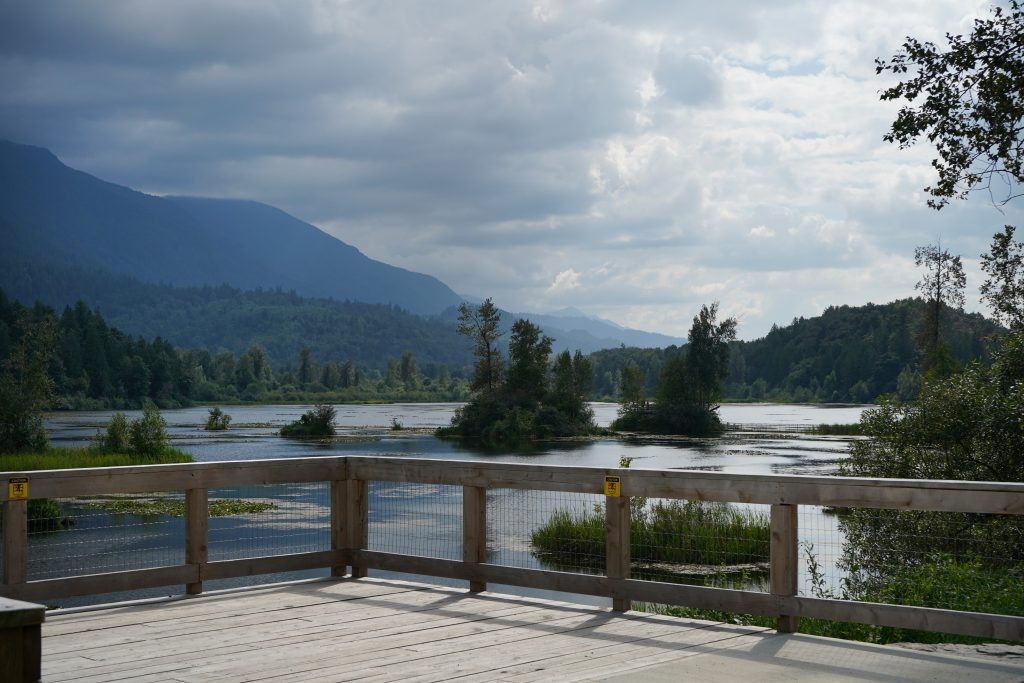 Kinsmen Beach and Park, with Dorothy Lake nearby, make up a fantastic nature spot at the south end of Invermere. ⁠There are walking trails that are known for songbird sightings, as well as lake and waterfront areas perfect for watching shorebirds, herons, and ospreys. Enjoy the nearby playground, swimming area, and waterpark for a full day of fun.⁠
Rails 2 Trails is a 26 km paved trail from Cranbrook to Kimberley that traverses through nature and town, making for accessible and easy birding. Parking, washroom facilities, and benches for rests are available throughout the trail.
Reflection Lake in Golden offers short trails and a gazebo with seating and interpretive information, making it an excellent viewing point to view the diversity of waterfowl and landfowl.
Planning Ahead When Birding
Here are a few things to keep in mind before setting out on a family birding experience:
If you're planning a bunch of birding, break it up into smaller chunks throughout the day
Bring snacks!
Have a backup plan (rain or boredom can strike when you least expect it)
Sometimes it won't end up being about the birds – sometimes kids will just want to enjoy nature or a playground instead. Don't worry, the birds will still be there next time!
Always check ahead of time if your planned destination is open to the public or if there are any COVID-19 closures or protocols to follow
Kid-Friendly Birding Resources
Here are some additional resources to help plan your family birding adventures!