Nestled between the rugged Rocky and Purcell Mountains in southeast BC, the Columbia Valley offers a wild side of British Columbia's outdoor activities, but with a good mix of relaxing serenity in the form of hot springs and luxury accommodations. Exploring the Columbia Valley Bird Trail takes you through breathtaking scenery with a plentiful amount of bird activity.
Birding Among the Mountain Ranges
Situated along the Upper Columbia River, the wetlands surrounding the cozy communities of the Columbia Valley are renowned for their birdlife. BC residents visiting the area get the opportunity to see some eastern and prairie birds that aren't really found elsewhere in the province, and it's a unique area for observing familiar coastal birds, but in their breeding plumage. The mountains themselves have many birds who use the Pacific Flyway, with alpine species gathering at the higher elevations.
Stretching from Golden in the north, a short hop from Banff and Calgary, to Cranbrook in the south near the Montana and Idaho border, the Columbia Valley Trail is full of outdoor adventure opportunities and plenty of birding.
Where to See the Birds
Exploring the six communities of the Columbia Valley Bird Trail offers a lot of diversity in habitats, allowing for a variety of bird sightings. 
Elizabeth Lake Bird Sanctuary
Located in the west edge of Cranbrook, one of the bigger communities in the region, Elizabeth Lake is one of the best birding spots in the Columbia Valley. This large wetland area has walking trails around the lake, with viewpoints, picnic tables and benches throughout. Waterbirds are a common sight here, with many species of ducks, like Ruddy, Bufflehead, Redhead, Cinnamon teal, Blue-winged teal, and Ring-necked. Keep your eyes out for grebes (like Horned, Eared, and Pied-billed) and mergansers, as you can see their breeding displays and plumage during spring and summer.
Cranbrook and Kimberley are also some of the best places in southern BC to see American Three-toed Woodpeckers, and Lewis's Woodpeckers are more commonly found here than on BC's coast.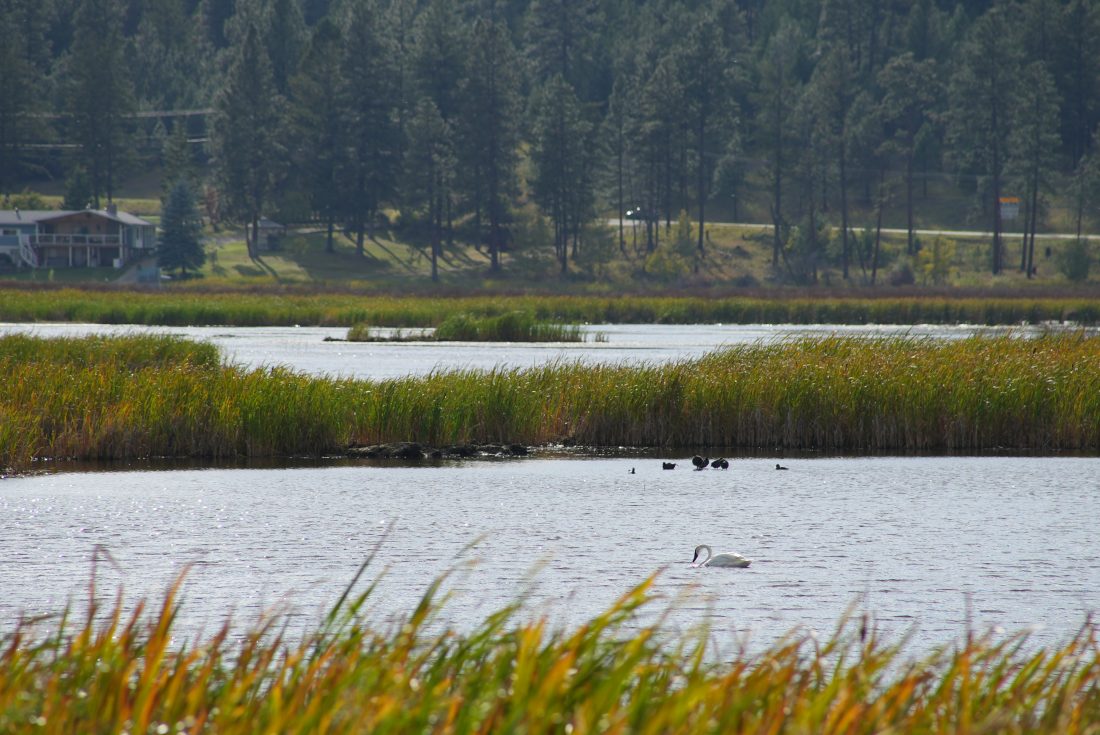 Kimberley Nature Park
Nestled in the foothills of the Purcell Mountain range, the Kimberley Nature Park protects important wildlife habitats of over 97 species of birds, with a mix of resident and migratory birds. Common winter birds include woodpeckers, jays, chickadees, nuthatches, grouse, grosbeaks, and crossbills. Waterfowl often frequent the larger ponds of the park, and March migrations bring in a flurry of activity and songs. There are six major access points and over 50kms of non-motorized trails, including a mix of old roads and single-trail trails for walking, running, and mountain biking. Check out their website for more detailed information about difficulty levels, recommended loop trails, and lookout spots.
Kimberley itself is a region with a mix of valley, river, and alpine areas which makes it ideal for seeing a variety of birds in different habitats. The open land around this region of the Columbia Valley is great for seeing raptors like merlins, kestrels, northern harriers, and red-tailed hawks. Just north of the region is the Skookumchuck Prairie Important Bird Area, providing essential habitat to Canada's migratory birds.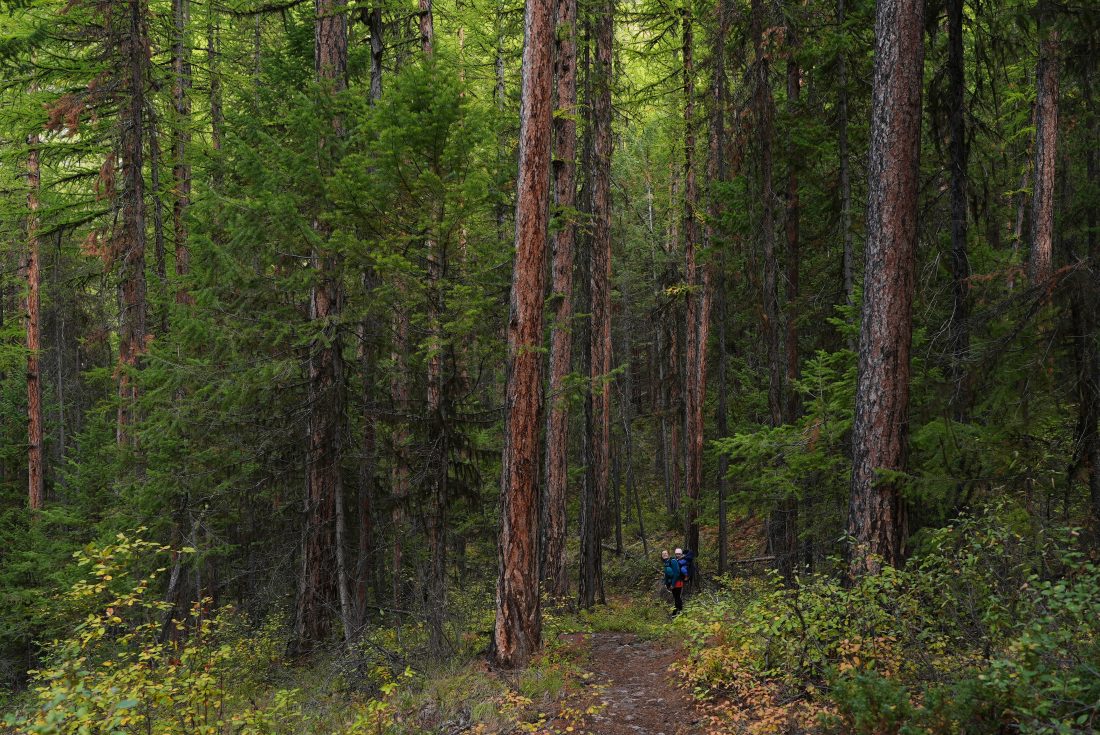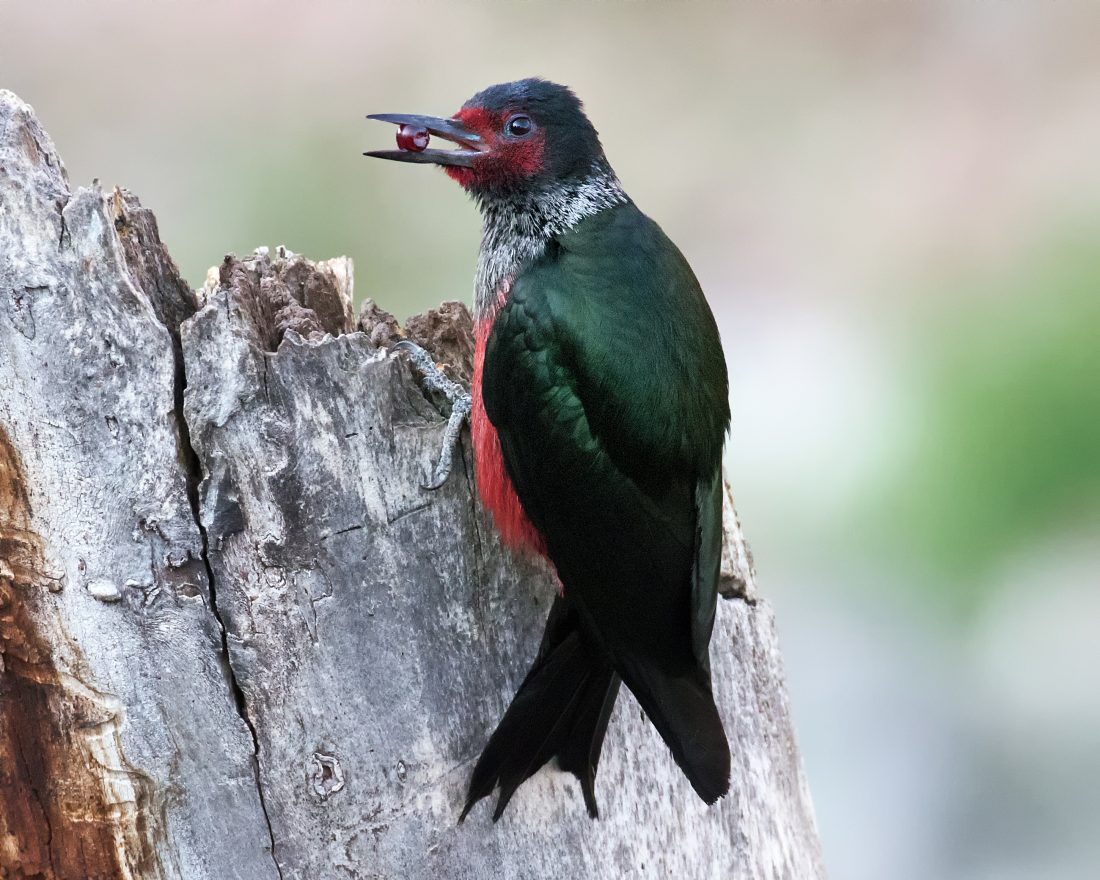 On your way to or from Radium-Invermere, depending on which direction you start your Columbia Valley journey, make sure to stop by Tilley Memorial Park and the Source of the Columbia River Trail. Located at the southeast end of Columbia Lake, Tilley Memorial Park is a good spot for viewing shorebirds and waterfowl, and also offers spectacular mountain vistas and plenty of lakeshore recreation. The Source of the Columbia River Trail is a short 2km trail that brings birders to the beginning of the Columbia River at the head of Columbia Lake. Follow the gravel trail for chances to see birds along the wetlands and read about their habitat through the interpretive signage.
Wilmer National Wildlife Area / Wilmer Bird Sanctuary
The Wilmer Wetlands Hiking Trail in Radium-Invermere is a relatively flat 3.7km circuit that loops along the edge of the Columbia River Wetlands, a very important area for birds. The trail also includes a steeper hiking portion with breathtaking views of the Rocky and Purcell Mountains. Bring binoculars and keep an eye out for resident birds and migratory visitors, such as hawks, waterfowl, and herons. If you're travelling with a dog, make sure to keep them on a leash in these sensitive nesting habitats.
If you want to get on the water to check out the Columbia Wetlands from a unique perspective, Columbia River Paddle in the Radium-Invermere region rents kayaks, canoes, and stand-up paddleboards. They also offer guided tours, such as an Interpretive Wetlands Tour of the Columbia River Wetlands, perfect for birdwatching.
Reflection Lake
Located in the southeast end of Golden, this lake gets its name from the incredible crystal clear reflections of the mountains over the lake. Easily accessible off Highway 95, this area offers a couple of short trails and a gazebo with seating and wildlife information boards, making it an excellent viewing point to experience a diversity of waterfowl with the backdrop of the Columbia Mountains. Exciting possible bird sightings include the stiff-tailed and blue-billed Ruddy Ducks, as well as the chance to come across an elusive rail, like a Sora or Virginia Rail.
If you're visiting from Alberta, Golden makes a great starting point for an adventure in the Columbia Valley and is a 2.5-hour picturesque drive from Calgary. Whether you pop over on a day trip from Alberta or make it into a week-long road trip with the family, just let the river guide you to fantastic birdwatching all along the Columbia Valley Trail.
Relax in the hot springs or hike to mountainous peaks, exploring the Columbia Valley Bird Trail offers a mix of birding and outdoor opportunities. Take a look at our self-guided itineraries of the region and its communities to plan a birding adventure to best suit your vacation style. 
---
For more information about birding in the Columbia Valley, check out the Rocky Mountain Naturalists. Coming up in May of 2022, the Wings Over The Rockies Nature Festival will be taking place, featuring a variety of birding-focused events, outings, classes, and art. If you're birding in the area, make use of their handy Columbia Valley Bird Checklist!