October is all about nature and birds on the Central Vancouver Island Bird Trail! Heading into their 12th year, the 2021 WildWings Nature & Arts Festival is already underway with a full roster of 38 events running all the way until the end of the month.
This month-long community-wide celebration is hosted by the Somenos Marsh Wildlife Society (SMWS) in partnership with Cowichan Tribes, the Cowichan Valley Naturalists, and the Cowichan Valley Arts Council. The festival aims to bring attention to the important natural ecosystems of the Cowichan Valley by celebrating the interconnectedness of nature, art, culture, and community.
While the opening events have already taken place, which included a volunteer group clean-up of the S'amunu/Somenos Watershed streams and a family activity day at the Somenos Marsh Open Air Classroom, the birding action kicks off this Thanksgiving weekend.
Let's check out some birding events you won't want to miss!
The first-ever Big Bird Weekend, a new event to WildWings, is perfect for bird enthusiasts and people new to birding and who want to experience a little bit of birding fun.
Saturday October 9th, 11:00am: Movie at the Caprice – The Big Year
Starting the weekend off on Saturday is a showing of the movie, The Big Year (filmed in Cowichan Bay!), at Caprice Theatre in Downtown Duncan. Tickets are $10 and include a soda and popcorn.
Sunday October 10th, 9:00am – 12:00pm: Big Day Birding Competition
This is the first WildWings Big Day Birding Competition hosted by Cowichan Valley Naturalists. Team Somenos will take on Team Cowichan Bay in a birding contest, between the Somenos Marsh Important Bird and Biodiversity Area (IBA) and the Cowichan Bay IBA to increase local knowledge about Cowichan's two IBA's and to introduce people to the fun and pleasure of birdwatching. Teams are led by local bird experts to find as many species as possible within each of the IBA boundaries. No experience is necessary but be sure to bring binoculars, spotting scopes, or cameras with telephoto lenses if you have them. The winning IBA will be awarded the coveted IBA Rooster Award.
Wednesday October 13th, 7:00pm-8:30pm via zoom: Birding and Bird Photography for Beginners with Mike Yip
This free online class focuses on tips for beginning birders and bird photographers including what birds are seen on Vancouver Island, when and where to look for them, and basic tips on how to capture great bird photos. Mike Yip is an avid birder who has written many bird articles and self-published 6 books on Vancouver Island Birds and nature.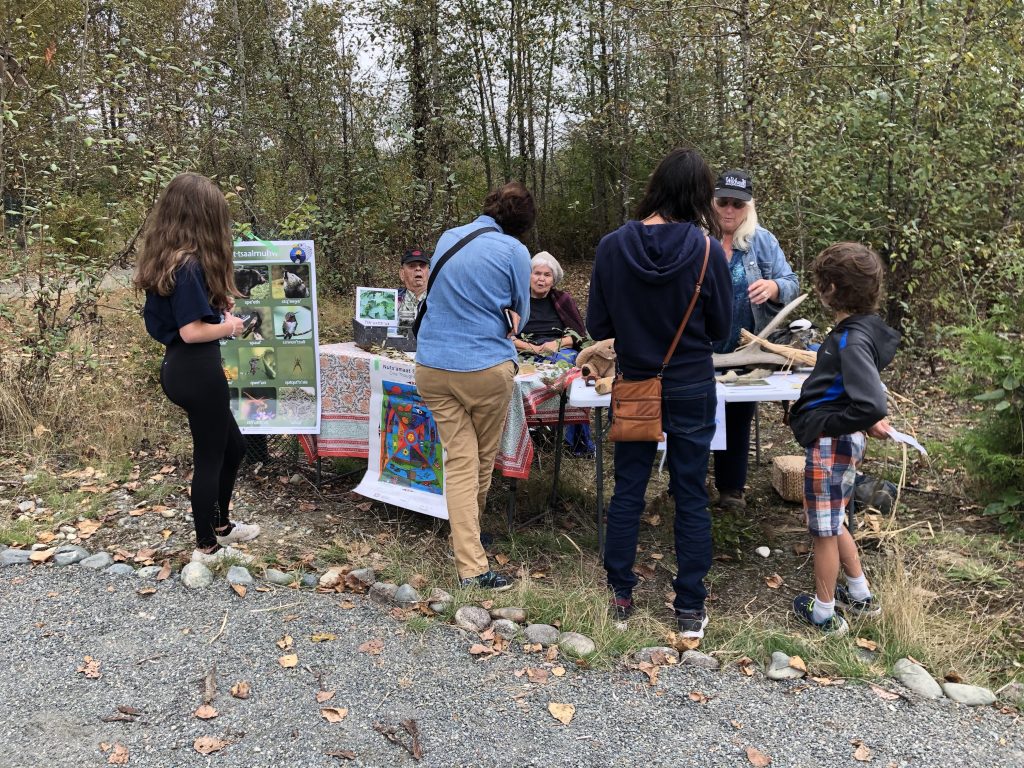 This is only a handful of the events planned throughout October. Check out the WildWings website for a full rundown of the festival, with events ranging from art shows, nature walks, educational talks on conservation, and a fundraiser gala at the end of the month celebrating the 33rd anniversary of the Somenos Marsh Wildlife Society.